Wrigley has a lot of beer and alcohol drink options. Here they are.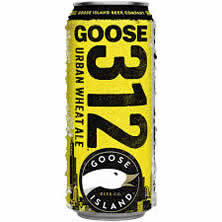 Goose Island 312 Urban Wheat
Golden Road Mango Cart
Leninenkugel Summer Shandy
Old Style
New Belgium Fat Tire
Lagunitas Sumpin Easy
Goose Island Born & Raised
Revolution Every Day-Hero Session IPA
Redbridge
Modelo
Lagunitas 12th of Never Ale
Sauza Agua Fuerte
Cruz Blanca Mexico Calling
Heineken
Corona
Goose Island Natural Villain
Goose Island Old Man Grumpy
Estrella Jalisco
Breckenridge Vanilla Porter
Budweiser
Three Floyds Gumballhead
Bell's Oberon
Goose Island Next Coast IPA
Stiegl Radler
Bud Light
Broken Bat Golden Sombrero
Goose Island Green Line
Stella Cidre
Kona Longboard Lager
Half Acre Pony Pilsner
Cruz Blanca Palm Shade
Michelob Ultra
Revolution Fist City
Virtue Cider Rose
O'Doul's
Broken Bat Corre Corre
Three Floyds Zombie Dust
Amstel Light
Stella Artois
Shock Top Belgian White
Begyle Blonde
Virtue Cider Michigan Apple
Lagunitas IPA
Goose Island 312 Wheat Dry Hopped
Revolution Anti-Hero IPA
Goose Island Summertime
Goose Island IPA
Brooklyn Summer
Half Acre Daisy Cutter Pale Ale
Goose Island SPF
When Was The Last Time The Cubs Won The World Series?
Wrigley Field Sun
Are you trying to figure out if your tickets are in the sun? Looking for Wrigley Field sun seats? Click on the month below of the game you are going to ...